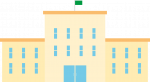 When to apply for an Eco-Schools Green Flag
Is your hard-work ready to be rewarded?
Applying for an Eco-Schools Green Flag is the perfect way to acknowledge, reward and celebrate the ecological achievements of young people. It clearly demonstrates that their hard work is appreciated and it provides them with the confidence and motivation to continue actively engaging with environmental issues now and throughout their lifetimes. It creates the next generation of innovative, inspirational environmentalists and tells local communities that a school, college or nursery is forward-thinking and actively engaged in protecting our planet.
Eco-Coordinators and their Eco-Committees are ready to apply for an Eco-Schools Green Flag after working through each of the Eco-Schools Seven Steps, which usually takes around one academic year (although some are able to complete the process more quickly). It is important to reemphasise that institutions are ready to apply when they have worked through each of the Eco-Schools Seven Steps – this is what the Green Flag assessment process measures and recognises. It demonstrates a confidence in the Seven Step process: that it can deliver impactful environmental actions now and inspire behaviour change and environmental action throughout a lifetime.
As an Eco-Schools Green Flag rewards and acknowledges schools who have completed the Seven Step process, some Eco-Schools Action Plans or projects might not be entirely complete by the time a school applies for Green Flag accreditation. The programme and its criteria is flexible enough to recognise this – especially as some Eco-Committees plan ambitious projects that may span years (or several Eco-Schools Green Flag applications)! It also allows our assessment process to focus and celebrate the changes that have been made instead of focusing on changes that haven't been made (yet)!