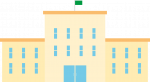 Applying for your Green Flag
Log on to your Eco-Schools account to apply for our internationally recognised Green Flag award.
Once you have worked through the Eco-Schools Seven Steps, it is time to apply for an international Eco-Schools Green Flag award – you can do this by logging in to your Eco-Schools account at the top of the page. The great news is that we have worked hard to make our Green Flag application as simple and quick as possible: it should take no longer than thirty minutes to complete!
The online, Green Flag application asks for:
Three brief examples of the curriculum work you have completed linked to any of the ten topics
A brief description of how you have monitored and communicated your topic actions
Tick box and simple questions relating to your Eco-Schools topic actions.
As well as completing a Green Flag application, you will also be asked to submit the following documents (please read Uploading Evidence below before completing your Green Flag application):
Your completed Environmental Review
Your Action Plan
A clear photograph of your Eco-Board.
Finally, you will also need to select dates when your school is available to be assessed. As Eco-Schools relies on volunteer assessors we recommend choosing as many dates as possible. Before we assign an assessor to your school, we will double check that you are still available on the date the assessor has chosen.