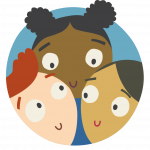 Eco-Committee Criteria
In order to achieve the international Green Flag award a school or nursery must meet the following criteria, which has been created for Early Years settings
OPTIONAL FOR FIRST GREEN FLAG: A broad age range from your nursery or school is represented on your Eco-Committee, when a group of children are too young to represent themselves they can be represented by a staff member from their room and/or a parent/guardian. Please note it is not necessary to appoint a new Eco-Committee each academic year.
Your Eco-Committee meet at least once every quarter.
Evidence from Eco-Committee meetings is recorded and demonstrates children's involvement.
Evidence from meetings is recorded on your Eco-Board.
OPTIONAL FOR FIRST GREEN FLAG: There is representation from managers and/or parents on your Eco-Committee. They do not have to attend every meeting, but should be kept up-to-date.
Older children on your Eco-Committee inform other children in your school or nursery about your Eco-Schools work.