Reducing energy use and investigating greener energy sources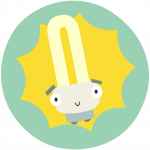 We are currently working on a new Energy action
Come back soon for further details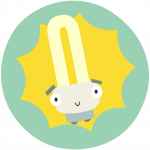 Other Ideas
There are a lot of other charities and organisations providing fabulous and free resources that may help you work on our Energy topic, here are a few of our favourites.
Earth Hour
Earth Hour is the World's biggest switch off event – a moment millions come together for nature, people and the planet. WWF provide plenty of resources and activities that can be used in the days or weeks leading up to Earth Hour or when planning your very own Earth Hour event.
Find out more about Earth Hour
Energy Topic Winner, Eco-Schools Award Ceremony
St Cuthbert's won our first ever Energy topic Award by planning a whole school day without electricity click below to find out how they did it.
Read about St Cuthbert's no energy day