Enhancing where you work and play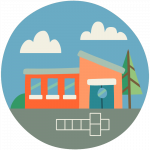 We are currently working on a new School Grounds action
Come back soon for further details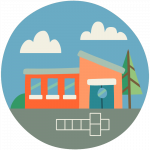 Other ideas
There are lots of other charities and organisations providing free resources and project ideas that may help or inspire you to work on our School Grounds Topic from Countryside Classroom to the Woodland Trust's Free Trees for Schools.
RHS Campaign for School Gardening
RHS's Campaign for School Gardening provides resources and support to develop a sustainable garden for young people's learning, health and wellbeing from participating in the Big Soup Share to applying for a School Gardening Awards, it can all be used as evidence when applying for your Eco-Schools Green Flag Award.
Learn More about the RHS Campaign for School Gardening
Countryside Classroom
Countryside Classroom helps teachers to find resources, places to visit and school support from a range of contributors all relating to our natural environment. Their website is free to use and contains more than a thousand pieces of content. Their features page, containing news articles and blogs, gives plenty of practical ideas to get you started.
Woodland Trust's Free Trees for Schools and Communities
The Woodland trust want to make sure everybody in the UK has the chance to plant a tree, so they are giving hundreds of thousands of trees to schools and communities. There are a variety of packs available for schools to apply for including the Copse pack to create a mini forest school classroom, the Wild Harvest pack to grow an array of fruit and nuts and the Urban Trees pack for areas with limited space. Their fantastic Tree Tools for Schools website also provides you with everything you need to plan, plant and care for your tree pack.
Get your Woodland Trust Free Trees for Schools pack
Learn about planting and caring for your trees with Tree Tools for Schools
School Grounds Topic Winner, Eco-Schools Award Ceremony
Read about how How Honey Pot Nurseries in Liverpool turned tragedy into triumph with their School Grounds topic action.