Protecting an important natural resource
Look at our Water Pinterest for ideas and inspiration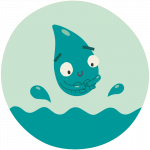 We are currently working on a new Water action
Come back soon for further details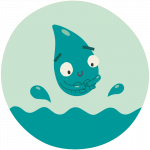 Other Ideas
There are plenty of other charities and organisations providing fabulous, free resources and project ideas that could help you work on the Eco-Schools Water Topic.
Toilet Twinning
2 billion people don't have somewhere safe to go to the toilet, you can do your bit to help by twinning your school toilets. The Toilet Twinning website provides plenty of resources to help you explain why toilets are important and it also provides you with fundraising ideas so you can twin your school's toilets.
Learn more about Toilet Twinning here
Water Aid
Too many people don't have access to clean water, your class or nursery can save lives as they learn by joining Water Aid's campaigns and using their free resources.
Water Authorities
Most water authorities offer free resources, outreach visits or school trips to one of their water processing facilities providing amazing and practical learning experiences for young people.
Find a link to your local water authority here
Water Topic Winner, Eco-Schools Award Ceremony
The Park Primary School investigates natural water sources, made their own water hippos, fixed every toilet in their school and even found time to raise money for a water charity.
Read The Park Primary Schools' Water, award-winning action here