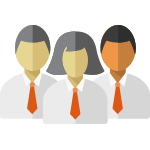 Eco-Committee Criteria
In order to achieve the international Green Flag award a school must meet the following criteria
Pupils are nominated by their peers to be on the Eco-Committee. This includes all KS1, KS2, KS3 and KS4 year groups in the school. Nurseries, colleges and specialist schools can adapt their Eco-Committee to suit their setting. NB. It is not necessary to re-elect the pupils on the Eco-Committee every academic year, allow pupils to remain on the Eco-Committee if they wish, so they are able to see the impacts of their actions.
Pupils are given the opportunity to invite along non-teaching staff to join their meetings to help them with a particular topic they have chosen to work on. There is a representation from the parents or governing body on your Eco-Committee.
The committee meets at least once every half term.
Pupils share responsibility with adults for running meetings and keeping a record of the meetings.
Minutes are displayed on your Eco-Board.
Reports of your Eco-Committee meetings are made available to the Board of Governors and PTA.
Pupil representatives ensure that there is communication to and from the Eco-Committee to the rest of the school.