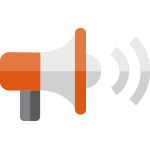 Informing and Involving Criteria
In order to achieve the international Green Flag Award a school must meet the following criteria.
Your school has a prominent and designated Eco-Board detailing all Eco-Schools activities, including a copy of your Environmental Review, Action Plan, minutes, before and after photographs and photographs of Eco-Committee members (or list of student names if photos are not possible).
Your Eco-Board should be kept up to date.
Your Eco-Committee should use a variety of mediums to help communicate their actions; newsletters, school website, the school's Twitter account – be inventive!
The wider community is involved in activities going on in and around the school, for example parents, carers, local businesses, environmental organisations, local churches and residential groups and homes.
Links should be made with local Eco-Schools to share best practice.