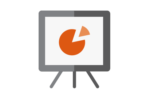 Monitoring and Evaluation Criteria
In order to achieve the international Green Flag Award a school must meet the following criteria.
Your Eco-Committee monitors the effectiveness of their Eco-Schools work: via data collection or before and after photographs etc.
This evidence is communicated to the whole school and on display on your Eco-Board.
Some monitoring data has been effectively used in curriculum work for example creating graphs and charts on energy and water usage to be used in maths lessons (this also supports Step 4).
Evidence and data collected has been analysed and evaluated to help pupils develop further actions.