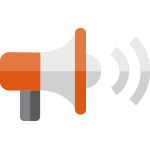 Informing and Involving Criteria
See what you need to be doing to fulfil the Eco-Schools criteria for Informing and Involving.
Your school has a prominent and designated Eco-Board detailing all Eco-Schools activities, including a copy of your Environmental Review, Action Plan, minutes, before and after photographs and photographs of Eco-Committee members (or list of student names if photos not possible).
Your Eco-Board should be kept up to date.
Your Eco-Committee could use a variety of mediums to help communicate their actions; newsletters, school website, the school's Twitter account – be inventive!
The wider community is involved in activities going on in and around the school, for example parents, carers, local businesses, environmental organisations, local churches and residential groups and homes.