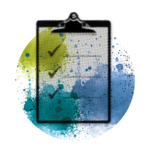 Environmental Review Criteria
In order to achieve the international Green Flag award your school must meet the following criteria.
An informal Environmental Review covering all ten topics is carried out by students (with adult supervision).
A copy of your Environmental Review must be displayed on your Eco-Board and the results communicated with the whole school.
It is compulsory for the Green Flag award that your Environmental Review be updated every two years to coincide with your renewal application, however it can be carried out every year as best practice.