Biodiversity: the range of plant and animal life in the world or a particular habitat, a high level of which is usually considered to be important and desirable.
Fact: There are more than 250 species of bees living in the UK. The most common are honey bee, bumblebee, leafcutter bee & mason bee, carpenter bee & digger bee and mining bee.
Visit our Biodiversity Pinterest for some quick and simple ideas for this topic.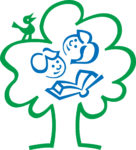 BIODIVERSITY NATIONAL CALL TO ACTION
Other Actions
Other organisations with resources and activities to support you in your Biodiversity topic actions.
Golborne High School, Wigan
GoalCo (The Golborne and Lowton Cooperative Learning Partnership Trust) is an education co-operative. On the Golborne High School Site, we created a wetland from an old hockey pitch as we wanted to attract wildlife in this disused space. A local company (Murphy's) wanted to give something back to the community, so they agreed to help create the Wetland Area. With advice and inspiration from Wigan's Healthy Lifestyles team and their Biodiversity Manager, Muprhy's dug out the old hockey pitch and created a base for a hide. With money from the Wigan Deal and Brighter Borough Funding, GoalCo has been able to secure a learning outdoor resource: a mobile classroom/hide where community groups can go to watch nature. The classes love the area as do our local community and we have recently had some paths installed, so that it is accessible to all. Events that have taken place are pond dipping, den building, bug hotel creating and nature art lessons as well as (of course) nature watching.
School Website