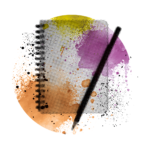 Action Plan Criteria
In order to achieve the international Eco-Schools Green Flag award your school must meet the following criteria.
With adult support, your Eco-Committee produce an Action Plan influenced by their completed Eco-Schools Environmental Review.
Your Action Plan contains projects and actions for three of the ten Eco-Schools topics.
Each time an Eco-Schools Green Flag is renewed at least one of the three topics from the previous school year's Action Plan must be swapped.
Your Action Plan is completed on one of the provided Eco-Schools templates, or contains all the information found on the Eco-Schools Action Plan templates.
Your Eco-Committee's Action Plan is displayed on your Eco-Board (physical or digital), and your Eco-Committee share details of the Action Plan with the whole school.