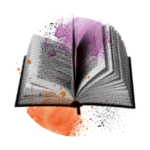 Curriculum Links Criteria
In order to achieve the international Eco-Schools Green Flag award your school must meet the following criteria.
Environmental issues related to any of the ten Eco-Schools topics have been covered in your school's curriculum at least three times.
Evidence of environmental curriculum links (ideally student's work) is displayed on your Eco-Board (physical or digital).
Optional for first Eco-Schools Green Flag: Your three pieces of curriculum link evidence is from different year groups and subject areas.