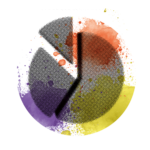 Monitoring and Evaluation Criteria
In order to achieve the international Eco-Schools Green Flag award your school must meet the following criteria.
Your Eco-Committee monitors and evaluates the success of projects in their Action Plan for their three chosen topic areas.
Monitoring and evaluation outcomes are communicated to your whole school and evidence of monitoring and evaluation is displayed on your Eco-Board (physical or digital).