There are currently 2.5 million grey squirrels in the UK, but only 140,000 red squirrels.
Visit our Biodiversity Pinterest for some quick and simple ideas for this topic.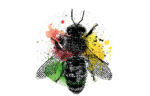 BIODIVERSITY NATIONAL CALL TO ACTION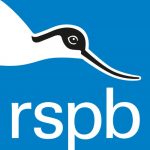 Other Actions
There are a lot of other charities and organisations providing fabulous, free resources and project ideas that may help you work on our Biodiversity topic including Eco-Schools friends RSPB and their fantastic Wild Challenge.
RSPB's Wild Challenge
RSPB's Wild Challenges are designed to encourage young people to experience and help nature through a series of activities ranging from creating habitat heaps to going on a minibeast safari, each activity is easily adaptable and comes with resources to support. You can complete the activities as a class, year group or whole school and it is completely free to register. Schools can then work towards a Bronze, Silver or Gold award. Upon completion, each pupil, class or year group will receive certificates and stickers and the activities can be completed with a new class or year group each year, saving on planning.
You can register for RSPB's Wild Challenge here.
Each year the RSPB also conducts The Big School's Birdwatch, turning young people into conservation scientists helping to track the ups and downs of birds in every corner of the UK.
You can find out more about the RSPB's Big School's Birdwatch here.
BLUE Campaign
The BLUE Campaign was founded by wildlife film maker Fergus Beeley in 2014 to address the decline in biodiversity across the UK. The campaign is as simple as setting aside a small part of your school grounds to grow throughout the summer and studying the plants and insects in this area.
Find out more about the BLUE Campaign here.
Biodiversity Topic Winner, Eco-Schools Award Ceremony
Read about Heswall Primary School's project 'Extinction is Forever,' the project that won Eco-Schools first ever Biodiversity Topic Award at the Eco-Schools National Award Ceremony 2019.
Read about Heswall's Extinction is Forever campaign
School Examples
Golborne High School, Wigan
GoalCo (The Golborne and Lowton Cooperative Learning Partnership Trust) is an education co-operative. On the Golborne High School Site, we created a wetland from an old hockey pitch as we wanted to attract wildlife in this disused space. A local company (Murphy's) wanted to give something back to the community, so they agreed to help create the Wetland Area. With advice and inspiration from Wigan's Healthy Lifestyles team and their Biodiversity Manager, Muprhy's dug out the old hockey pitch and created a base for a hide. With money from the Wigan Deal and Brighter Borough Funding, GoalCo has been able to secure a learning outdoor resource: a mobile classroom/hide where community groups can go to watch nature. The classes love the area as do our local community and we have recently had some paths installed, so that it is accessible to all. Events that have taken place are pond dipping, den building, bug hotel creating and nature art lessons as well as (of course) nature watching.
School Website