Harvest Festival LIVE
JLS band member and farmer JB Gill has joined forces with Jordans Cereals and Eco-Schools to create Harvest Festival LIVE, the UK's first ever virtual Harvest Festival, on 9 October 2020.
For the first time on record, schools won't be able to gather large groups of pupils in school halls and other community venues to celebrate harvest, due to COVID-19 restrictions. In response to this, Jordans is organising the first ever virtual assembly for children and families involving pop stars, farmers and Eco-Schools from across the country to create a fun-filled online alternative, which you can be part of, either by joining us on the day or by taking part in our Harvest Festival LIVE poetry competition.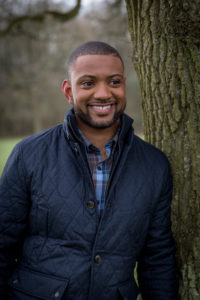 JB Gill:
"As a farmer myself, I know all too well how much work goes into growing and producing food, and the importance of farming in harmony with nature. The annual Harvest celebration is a brilliant opportunity to teach children where their food comes from, and the journey it makes from farm to fork. I was delighted to have the opportunity to host Harvest Festival LIVE and will make sure my own children tune in on the day!"
FACT:
The word 'harvest' comes from the Old English word hærfest meaning 'autumn'. In olden days, the success or failure of the harvest was a matter of life or death. A prosperous harvest ensured a community would be fed throughout the winter months and the whole community, including children, helped to bring in the crops. Once all of the crops had been gathered in and the final cartload delivered to the farm, the Harvest Supper, or 'Harvest Home', would take place.
Mia Hartwell, Sustainability Manager at Jordans Cereals:
"Harvest is a really special time of year, not just in the farming calendar but also for schools up and down the country who gather together to celebrate the food our farmers produce and the nature that makes it possible.
"While coronavirus continues to prevent schools from bringing large groups of children together, we were determined to find a way to mark this important milestone and say thank you to the farming communities who have worked so hard to feed us and protect the nature we know and love during the pandemic."
Lee Wray-Davies our Eco-Schools Manager:
"We are so excited to be able to give not just our Eco-Schools but also families and home schoolers from across the country the opportunity to take part in Harvest Festival LIVE by entering our 'How Nature Helps the Harvest' poetry competition and win the chance of hearing JB read their poem to the nation.
"For those taking part who are Eco-Schools this competition is a great example of how literacy can be made 'eco' and can be used as evidence for Step 4 Curriculum Links and Step 7 Eco-Code when applying for our Eco-Schools Green Flag. Alternatively the poem is a fun task to do at home or as part of a home schooling routine; everyone is welcome. Well anyone under 18 years old… we have had to tell a few teacher JLS fans they are not allowed to enter themselves!"
Other organisations teaming up with Jordans to create Harvest Festival LIVE include the national environment charity The Wildlife Trusts, co-founder of the Jordans Farm Partnership, a unique model for nature-friendly farming established in 2015. The Jordans Farm Partnership supports Jordans farmers to embed nature-friendly farming practices and mandates that a minimum of 10% of their land is managed for biodiversity gains, creating a nature recovery network spanning over 4,200 hectares – equivalent to 6,500 football pitches!
Patience Thody, Deputy CEO of The Wildlife Trusts:
"The Jordans Farm Partnership is pioneering a food and farming system that encourages nature to thrive, supports livelihoods and local communities and has public health and wellbeing at its heart.
"Jordans farmers practice wildlife-friendly farming techniques to provide food, shelter and breeding sites for endangered species such as barn owls, brown hares, dormice, turtle doves and woodlark.
"With our native wildlife populations under serious threat from loss of habitat and climate change, it's essential we create a nationwide nature recovery network and preserve the landscape that provides not just the food we eat, but also the nature that helps to sustain us – and which is so important for our health and wellbeing."
Every Jordans farmer works with an expert advisor from their local Wildlife Trust to develop a long-term conservation plan including soil health, flora and fauna reviews and species management. One such farmer is Guy Tucker, who has planted wildflowers, established grass margins, restored hedges, introduced crops to feed wild birds and sowed pollen and nectar rich areas – all providing vital habitats for wildlife. Since becoming an oat supplier for Jordans, a farmland bird survey has revealed record numbers of linnets and bramblings on his farm in Hertfordshire.
As the UK's oat harvest gets underway, Jordans farmers are recording the sights and sounds of this age-old tradition to be screened as part of Harvest Festival LIVE. Schools and families can also access a range of educational resources linked to the event, to support their learning in the classroom and at home.
Where JB will also announce with winner of our
'How Nature Helps the Harvest' poetry competition.
Good luck everyone.