Are you joining the Great Big School Clean?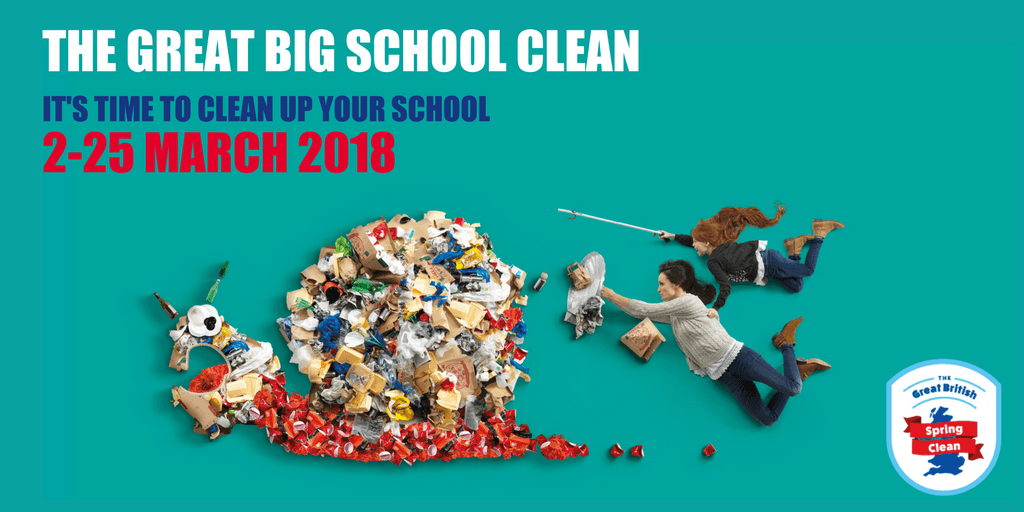 To help you on your journey to Green Flag (and beyond) we are inviting all Eco-Schools to take part in our 'Great Big School Clean'. It's part of Keep Britain Tidy's annual Great British Spring Clean (2-25 March) – the largest mass litter pick in the country.
We want as many Eco-Schools as possible, from all around the country, to join and help make this the biggest school clean up ever, and show parents and local communities how it's done.
Have a quick litter pick of the school grounds or perhaps organise a clean up in the local community. No matter how big or small your litter pick – every single item of litter collected counts. Just imagine the impact we'd make if all 18,300 English Eco-Schools picked up ten pieces of litter each.
It's easy to get involved, simply fill in the form below and let us know you'll be taking part. That's all you need to do and you'll be one of our amazing #LitterHeroes!
And its not just great for the planet, it can help your Eco-Schools work too:
We are looking forward to reading about your Great Big School Clean event in your next Green Flag application.

[The 'Win £500 in school equipment from Wilko' competiton has now closed, the winning school will be announced soon.]